Round 2 NBL Action kicks off on a Thursday Night in Illawarra where the Hawks will play host to the South East Melbourne Phoenix at the WIN Entertainment Centre.
Friday will see the first match in New Zealand for a while, where the New Zealand Breakers will host the Tasmania JackJumpers, while the Sydney Kings will host the Brisbane Bullets at Qudos Bank Arena.
There are eight matches for Round 2 of NBL23, and perhaps the most intriguing will be the Sydney Kings taking on Melbourne United at John Cain Arena on Sunday Afternoon.
Another fantastic round of NBL Matches to look forward to.
Here are some NBL Predictions and Betting Tips for Round 2 of NBL23
A Star Rating is used to show the confidence level of each Head-to-Head NBL Match Prediction.
⭐ = A Tough Match to Pick
⭐⭐ = A Decent Chance
⭐⭐⭐ = Should Get the Win
---
NBL Season Prediction Form
---
Illawarra Hawks vs South East Melbourne Phoenix Prediction
Venue – WIN Entertainment Centre
Tip Off – Thursday 6th October at 7.30pm EST
Season Record
| Team | Win/Loss | Home | Away |
| --- | --- | --- | --- |
| Illawarra | 0-1 | 0-1 | 0-0 |
| SEM | 1-0 | 1-0 | 0-0 |
Season Scoring
| Team | PPG | Opp PPG | Game Total Ave |
| --- | --- | --- | --- |
| Illawarra | 97 | 106 | 203 |
| SEM | 84 | 79 | 163 |
Quick Game Facts
The winning margin between these two sides has been 6 points or less in four consecutive matches
The combined Game Total average for the last 5 matches between these two sides is 171 points
Each of the Phoenix's last four away games have gone over the projected game total
Quick Player Facts – Illawarra Hawks
Tyler Harvey shot the ball at just 6/19 from the field in the loss to the Kings last weekend
Lachlan Dent scored 19 points in just 15 minutes in the loss to the Kings. He shot the ball at a perfect 5/5 from the three-point line
New import Justin Robinson dished off 8 assists in the loss to the Kings last weekend
Quick Player Facts – SEM Phoenix
Kyle Adnam racked up 30 points in the win over the JackJumpers last round
New import Alan Williams racked up 12 points from just the 5 shots in the win last round
Mitch Creek racked up 23 points in the win last round
Prediction
Illawarra Hawks (Win) ⭐

---
New Zealand Breakers vs Tasmania JackJumpers Prediction
Venue – Spark Arena
Tip Off – Friday 7th October at 5.30pm EST
Season Record
| Team | Win/Loss | Home | Away |
| --- | --- | --- | --- |
| NZ | 0-1 | 0-0 | 0-1 |
| Tasmania | 0-2 | 0-1 | 0-1 |
Season Scoring
| Team | PPG | Opp PPG | Game Total Ave |
| --- | --- | --- | --- |
| NZ | 97 | 101 | 198 |
| Tasmania | 81.5 | 95 | 176.5 |
Quick Game Facts
New Zealand have lost 11 consecutive regular season matches
Tasmania won all 4 matches against New Zealand last season
This is New Zealand's first official home game in over 2 years
This is Tasmania's first trip to New Zealand for a regular season game
The combined Game Total average for JackJumpers away games last season was 163.1 points
Tasmania have lost their first 2 NBL23 matches, but are 23/54 at 42.5% from the three-point line in those losses
Quick Player Facts – New Zealand Breakers
Dererk Pardon racked up a double-double in the loss to Melbourne last round. He scored 23 points and pulled down 12 rebounds, while shooting the ball at 8/10 from the field
Barry Brown Jnr racked up 23 points from 27 shot attempts last round. He was 2/11 from beyond the arc
Will McDowell-White had 9 points, 13 rebounds and 7 assists in the loss last round
Quick Player Facts – Tasmania JackJumpers
JackJumpers point guard Josh Maggette is averaging just 5 points across his first 2 games. He averaged 12.2 points last season
Import Rashard Kelly is averaging 16.5 points and 5 rebounds in his first 2 NBL matches
Import Milton Doyle is averaging 13 points and 4.5 assists in his first 2 NBL matches
Prediction
New Zealand Breakers (Win) ⭐⭐

---
Sydney Kings vs Brisbane Bullets Prediction
Venue – Qudos Bank Arena
Tip Off – Friday 7th October at 7.30pm EST

Season Record
| Team | Win/Loss | Home | Away |
| --- | --- | --- | --- |
| Sydney | 1-0 | 0-0 | 1-0 |
| Brisbane | 0-1 | 0-0 | 0-1 |
Season Scoring
| Team | PPG | Opp PPG | Game Total Ave |
| --- | --- | --- | --- |
| Sydney | 106 | 97 | 203 |
| Brisbane | 73 | 87 | 160 |
Quick Game Facts
Sydney have won 5 of their last 7 matches against the Brisbane Bullets
The combined Game Total average for the last 5 matches between these two sides is 164 points
Brisbane racked up 24 turnovers in their loss to the Wildcats last round
Sydney has won 11 consecutive matches in the evening timeslot
Quick Player Facts – Sydney Kings
Derrick Walton Jr had an impressive NBL Debut last round. He racked up 32 points and 8 assists in the win over the Hawks
Former Illawarra Hawk, Justin Simon had 19 points, 9 rebounds and 4 steals in the win over his old team last round
Xavier Cooks racked up just the 4 rebounds last round. He averaged 9.8 rebounds per match last season
Quick Player Facts – Brisbane Bullets
Nathan Sobey scored just the 3 points in the loss to the Wildcats last round. He averaged 16.1 points last season, but is coming back from a long-term injury
Jason Cadee scored 0 points in 21 minutes of action last round, but did dish off 6 assists
Aron Baynes scored 11 points and pulled down 7 rebounds in his NBL Debut last round
Prediction
Sydney Kings (Win) ⭐⭐
---
South East Melbourne Phoenix vs Cairns Taipans Prediction
Venue – John Cain Arena
Tip Off – Sat 8th October, 5.30pm EST
Season Record
| Team | Win/Loss | Home | Away |
| --- | --- | --- | --- |
| SEM | 1-1 | 1-0 | 0-1 |
| Cairns | 1-0 | 0-0 | 1-0 |
Season Scoring
| Team | PPG | Opp PPG | Game Total Ave |
| --- | --- | --- | --- |
| SEM | 78 | 82 | 160 |
| Cairns | 106 | 84 | 190 |
Quick Game Facts
The Phoenix have won 5 of their past 7 matches against the Taipans
Cairns have lost 9 consecutive matches at John Cain Arena
The combined Game Total average for the last 3 matches between these two sides is 166.3 points
The Phoenix shot the ball at just 38% from the field in their Thursday Night loss to the Hawks
Quick Player Facts – SEM Phoenix
Mitch Creek has racked up a total of 12 steals in his last three games against the Taipans
Junior Madut racked up 21 points and 7 rebounds in the loss to the Hawks on Thursday
Kyle Adnam is averaging 20.5 points and 5 assists across his first two matches this season
Quick Player Facts – Cairns Taipans
Keanu Pinder has an average of 16.5 points and 11 rebounds in his last two games against the Phoenix
Majok Deng scored 26 points in 25 minutes of action in the win over the JackJumpers in Round 1. Deng was 9/11, at 82% from the field in that match
Shannon Scott scored 16 points off just the 7 shot attempts in the Taipans Round 1 win over Tasmania
Prediction
Cairns Taipans (Win) ⭐

---
Perth Wildcats vs Illawarra Hawks Prediction
Venue – RAC Arena
Tip Off – Sat 8th October, 8pm EST
Season Record
| Team | Win/Loss | Home | Away |
| --- | --- | --- | --- |
| Perth | 1-0 | 1-0 | 0-0 |
| Illawarra | 0-1 | 0-1 | 0-0 |
Season Scoring
| Team | PPG | Opp PPG | Game Total Ave |
| --- | --- | --- | --- |
| Perth | 87 | 73 | 160 |
| Illawarra | 97 | 106 | 203 |
Quick Game Facts
The Perth Wildcats have won 4 of their past 5 matches against the Illawarra Hawks
The Perth Wildcats have lost 6 of their past 9 matches at RAC Arena
The combined Game Total average for the past 5 matches between these two sides is 151.6 points
The Illawarra Hawks had an 11-3 away record last season, which was the equal best in the league
Quick Player Facts – Perth Wildcats
Bryce Cotton recorded 23 points, 12 rebounds, 6 assists and 6 steals in the win over Brisbane in Round 1
Bryce Cotton has an average of 25.7 points in his last 3 matches against the Hawks
Mitch Norton has an average of 6.7 assists in his last 3 matches against the Hawks
Quick Player Facts – Illawarra Hawks
Tyler Harvey is averaging 20 points across his first two matches.
George King is averaging 15 points and is 6/11, at 54.5% from the three-point line in his first two matches
Sam Froling is averaging 9 points and 9.5 rebounds across his first two matches
Prediction
Perth Wildcats (Win) ⭐⭐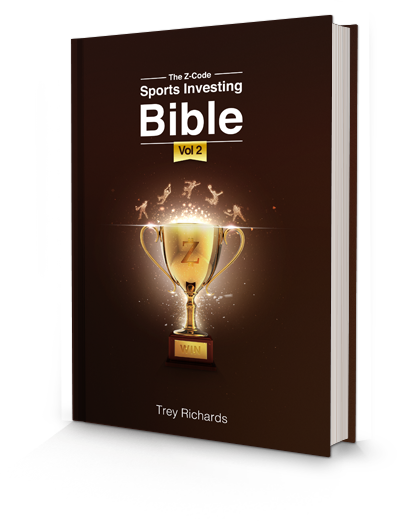 ---
Tasmania JackJumpers vs Brisbane Bullets Prediction
Venue – MyState Bank Arena
Tip Off – Sunday 9th October, 2pm EST
Season Record
| Team | Win/Loss | Home | Away |
| --- | --- | --- | --- |
| Tasmania | 0-3 | 0-2 | 0-1 |
| Brisbane | 0-2 | 0-0 | 0-2 |
Season Scoring
| Team | PPG | Opp PPG | Game Total Ave |
| --- | --- | --- | --- |
| Tasmania | 76 | 87 | 163 |
| Brisbane | 81.5 | 93.5 | 175 |
Quick Game Facts
The Tasmania JackJumpers have lost their past 6 NBL Matches
The Brisbane Bullets have lost 4 consecutive away matches
The combined Game Total average for the last 3 matches between these two sides is 167.7 points
Quick Player Facts – Tasmania JackJumpers
Josh Magette is averaging just 5.7 points across the first 3 games. He is 3/15, at 20% from the three-point line in that period
Jack McVeigh is averaging 16.7 points across the first 3 games of the NBL23 season
Milton Doyle is just 4/22, at 18.2% from the three-point line to start the season
Quick Player Facts – Brisbane Bullets
Nathan Sobey is averaging just 9 points and 2.5 assists across his first two games to start the season
Aron Baynes is averaging 13.5 points and 8 rebounds in the first two matches of the season
Tyler Johnson is averaging 13 points and 3 assists across the first two matches of the season
Prediction
Brisbane Bullets (Win) ⭐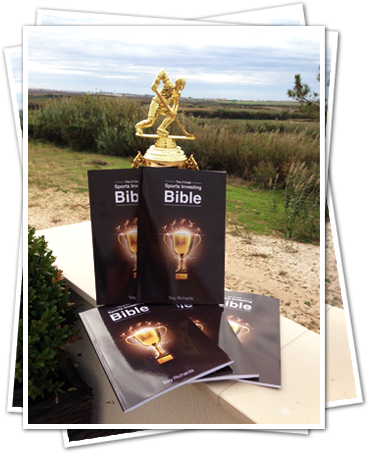 ---
Melbourne United vs Sydney Kings Prediction
Venue – John Cain Arena
Tip Off – Sunday 9th October 4pm EST
Season Record
| Team | Win/Loss | Home | Away |
| --- | --- | --- | --- |
| Melbourne | 1-0 | 1-0 | 0-0 |
| Sydney | 2-0 | 1-0 | 1-0 |
Season Scoring
| Team | PPG | Opp PPG | Game Total Ave |
| --- | --- | --- | --- |
| Melbourne | 101 | 97 | 198 |
| Sydney | 103 | 93.5 | 196.5 |
Quick Game Facts
The Sydney Kings have won 7 consecutive NBL Matches
The Sydney Kings have won 13 consecutive away matches
Melbourne United have won 4 of their past 5 matches at John Cain Arena
Quick Player Facts – Melbourne United
Xavier Rathan-Mayes racked up 33 points and dished off 9 assists in the win over New Zealand in Round 1
Chris Goulding was 6/11, at 54.5% from the three-point line last round. He racked up 24 points in the win over the Breakers
Veteran David Barlow went 3/3 from the three-point line in the win last round
Quick Player Facts – Sydney Kings
Xavier Cooks is averaging 23.5 points and 7.5 rebounds over the first two matches of the season
Derrick Walton Jr is averaging 26.5 points and 8 assists over the first two matches of the season
Justin Simon is averaging 16.5 points and 5.5 rebounds across the first two matches of the season
Prediction
Sydney Kings (Win) ⭐
---
Cairns Taipans vs Perth Wildcats Prediction
Venue – Cairns Convention Centre
Tip Off – 7.30pm EST
Season Record
| Team | Win/Loss | Home | Away |
| --- | --- | --- | --- |
| Cairns | 2-0 | 0-0 | 2-0 |
| Perth | 2-0 | 2-0 | 0-0 |
Season Scoring
| Team | PPG | Opp PPG | Game Total Ave |
| --- | --- | --- | --- |
| Cairns | 95.5 | 80 | 175.5 |
| Perth | 82 | 72 | 154 |
Quick Game Facts
The Cairns Taipans have lost 6 of their past 8 home matches
The Perth Wildcats have won 5 consecutive away matches
The Perth Wildcats have won 8 matches straight against the Cairns Taipans
Quick Player Facts – Cairns Taipans
Keanu Pinder is averaging 17.5 points, 7 rebounds and 4.5 assists across the first two NBL Matches this season
DJ Hogg is averaging 17.5 points and 6.5 rebounds across his first two games. He has put up 17 three-point attempts and hit them at 41.2%
Shannon Scott is averaging 15.5 points and 6.5 assists across the first two matches of the season
Quick Player Facts – Perth Wildcats
TaShawn Thomas and Corey Webster have been ruled out of this clash
Todd Blanchfield has had a cold start to the season. He is just 2/13, at 15.4% from the field and averaging 4 points in 24 minutes of action per game
Brady Manek is 3/14, at 21.4% from the three-point line to start the season. He shot the three-ball at 38.2% in college
Veteran Jesse Wagstaff is averaging 12 points in just 14 minutes per game to start the year. He is 5/6 from the three-point line in that time
Prediction
Cairns Taipans (Win) ⭐