What is NBA DFS?
NBA DFS is the NBA version of Daily Fantasy Sports.
It is a genuinely growing industry, and participants can pick a lineup of players within a given salary cap for a specific NBA Slate.
NBA Season Long Fantasy has always been a popular option, and the Yahoo NBA DFS platform has always been a popular option amongst NBA Fans.
NBA DFS gives the NBA fans a chance to win cash each day based on picking a lineup of players within a given salary cap.
NBA DFS (Daily Fantasy Sports) refers to the practice of playing daily fantasy basketball contests involving NBA players. It is a game format where participants assemble virtual teams of NBA players and earn points based on their performance in real-life NBA games.
Players choose the DFS platform they want to play on and select a specific NBA contest to enter. These contests typically have an entry fee and a designated prize pool.
Participants compete against each other, and the players statistical performances are used to add up the number of points a participant will tally up in a competition.
Daily Fantasy Sports is a growing industry, and the amount of prizes that can be won on some of the NBA DFS Platforms continues to grow. The available Sports include Basketball, NFL, Golf, NHL, Nascar, AFL, Soccer and many more.
There is no need to commit for an entire season, as is the way with season-long fantasy competitions. Participants can gain an edge over their opponents by using an NBA DFS Optimizer.
For more information on Daily Fantasy Sports, check out our post on What is Daily Fantasy Sports.
NBA DFS Salary Cap
When picking a lineup to participate in an NBA DFS Competition, a player will need to choose many players and stay under the given salary cap.
Participants are given a virtual salary cap to construct their fantasy team. Each NBA player is assigned a salary based on their perceived value and skill level. Participants must draft a team of players while staying under the salary cap.
Participants select NBA players to fill different positions on their fantasy team, such as guards, forwards, and centers. The goal is to create a well-balanced team that maximizes the potential for scoring points.
For the DraftStars Platform, the salary cap is $100,000, and a participant needs to choose the following.
Point Guards x 2
Shooting Guards x 2
Small Forwards x 2
Power Forwards x 2
Center x 1
The better players like Lebron James and Stephen Curry will be worth more, so research needs to be done to fit in some cheaper players to stay under the salary cap.
With research and an NBA DFS Optimizer, a participant can find value players and gain an edge over their opponents.
NBA DFS Scoring System
There are many various NBA Daily Fantasy Platforms, and some of them have different scoring systems, but they are all based on the statistical performances of players. This is where your knowledge of teams and players can come in handy.
Each DFS platform has its own scoring system, but it generally awards points to players based on various statistical categories, such as points scored, rebounds, assists, steals, blocks, and three-pointers made. The performance of the players in real NBA games determines the points earned by the fantasy team.
As an example, the following scoring system is used on the DraftStars NBA DFS platform.
As you can see, the more a player gets used on a basketball court, and the more minutes they play, the greater chance they have of scoring big.
What is an NBA DFS Optimizer?
To gain an edge over competitors, many more seasoned players will use an NBA DFS Optimizer. An NBA DFS Optimizer is a platform that provides all the relevant statistics on one platform. This helps reduce clutter and makes researching a specific slate a lot easier.
Some of the information available on the platform includes Minutes Projections, Defence vs Position, Player Value and Player Projections. This type of research can take hours if done by an individual, but there are many accessible sources of information out there.
Anybody can leverage an NBA DFS Optimizer, and this helps even it out so anybody can finish in the winning section. The NBA DFS Projections are usually very accurate and make picking lineups very easy.
The NBA DFS Lineup Optimizer can also be used for picking NBA Player Props in sports betting. Say a Point Guard is coming up against a team with a weaker defence. They might want to take that player to cover their points or assists line.
Some of the information from these sources is very valuable for NBA DFS and Sports Betting.
For information on one of the best NBA DFS Optimizers, check out our post on What is the Best NBA DFS Optimizer?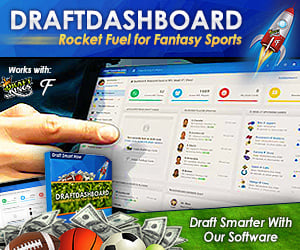 Sport continues to grow and innovative ways of making it more exciting for the fans out there are always happening.
NBA DFS provides an interactive and engaging way for basketball fans to enjoy the NBA games while competing against other participants. It adds an additional layer of excitement as participants follow the performances of their selected players and hope for them to excel on the court.
The many Daily Fantasy NBA Platforms are worth a look and can make the games more enjoyable whilst winning some cash with a bit of luck.
Always remember to gamble responsibly and do your research.
For some more information on NBA DFS checkout our post on Daily Fantasy NBA Advice.